Some of our largest clients are franchises.
In this article, I outline the basics – both to attract franchisees and keep each franchise up and running. While some of the information will apply to both attracting and retaining them, there are a few differences between the two.
Here is how to build a successful franchise marketing strategy.
What We'll Cover:
How to Create a Successful Franchise Marketing Strategy
A successful strategy needs to address two key areas:  
Attracting Franchisees

Marketing Programs for Franchisees
The thing is, the areas have to work together. Of course, you need to have marketing strategies in place to attract franchisees and grow the brand.
But you also need to have marketing programs for the franchisees. After all, if they aren't successful, neither are you. Not only that, but no one wants to buy into a franchise that isn't performing well.

How to Attract Franchisees
Recruiting quality franchisees is key to the success of any franchise.
Think of it this way: with traditional business marketing, a brand is marketing a product or service to a specific audience.
But with franchise marketing, the franchise is the product, and you need to market to those most likely to want a part of it.
Not surprisingly, the marketing process isn't all that different between the two. For example, there are franchise marketing channels just as there are standard marketing channels.
You'll also have to identify your target audience and be sure that you are speaking to them, both in the content you're producing and the keywords you're targeting.
Identifying Your Ideal Franchisee
When starting a franchise, it's understandably easy to get excited about anyone willing to buy in.
But always remember this golden rule: quality over quantity. In order for your franchise to succeed, you need quality partners at each location.
That all starts with building a well-rounded persona. The process should help you understand the needs, goals, and motivations of the audience you're trying to attract.
Creating franchisee personas will vary a bit from traditional marketing personas, so be sure to ask yourself the following questions:
Is there an age range that would work best for your business?

What motivates your ideal prospect?

Is there a certain income or education level you're looking for?

What does their work background look like?
As you begin to understand what motivates your audience to look into franchise ownership, you'll be able to craft your marketing messaging to appeal to them directly and get the most out of your franchise marketing channels.
Of course, it's equally important to have a handle on who don't want. When selecting keywords for your paid ads or SEO work, make sure they don't attract people who are unqualified or unfit to be a part of your business.
For example, if you know you don't want those with no management experience to run a franchise, make sure you've identified that as a quality on your negative persona list.
Once you have your ideal franchisee in mind, you get to work on your strategy of finding and recruiting them.
Building a Strong Brand Identity
Let's get back to marketing basics for a minute: in order to recruit the best owners, they need to really like your brand.
Which means creating a plan to develop a strong brand message, tone, and logo to represent your franchise. Your messaging should be creative, your website clean, and your logo easily recognizable.
Ultimately, you want to people feel like owning a piece of the franchise is a better option than their current business. To do so, you have to create powerful brand awareness and stick with consistent, positive messaging.
This also means experimenting with different formats to get the most engagement. Create an infographic about why someone should invest in the franchise, film and promote videos of existing locations, as well as a behind-the-scenes look at owning a franchise.

Start With a Location-Based Franchise Marketing Strategy
Whether you're operating a regional or national franchise, your strategy starts with location.
You'll want to focus the brunt of your efforts on the particular regions you're trying to build up. Take it piece by piece; start small, and eventually build out your efforts to target and include different areas.
Below are some of the tactics you can use.
Local SEO
To make the most of your marketing efforts, focus on local SEO by:
Claiming your Google My Business page for existing locations

Get on Yelp

Use citations in various online directories, including:

Garner as many positive reviews as possible

Optimize your website and all content for local searches

Build local links

Link to your local listing
When working on your local SEO, choose 3-5 local search terms to focus on. These are the keywords you'll use when preparing content and designing advertisements. You will also come back to these terms when determining your target audiences for your paid media ads.
You can do this yourself, or invest in a company that specializes in local SEO.
Local Advertisements
Ads – both on and offline – continue to be one of the most effective ways to market your business. That's why you should consider running franchise ads.
For a local strategy, you'll want to focus on the big guns – Google AdWords and Bing Ads – as well as Yelp and local print directories.
Both Google and Bing have powerful targeting capabilities that allow you to narrow your audience down by location, age, and even income. Beyond that, placing franchise ads on directories like Yelp will help target people looking specifically for opportunities in your area.
Side note on Yelp: Do your research on this one; though Yelp ads perform well, they often don't stack up against competitors like Google.
Beyond that, many large sites (Entrepreneur, for example) run current lists of franchise opportunities. These are often industry-specific and will state the best franchise to own at a given time. Those actively looking to take part in a franchise read them often, so it's a great idea to get yourself listed.
You'll also want to consider reaching potential franchisees the old-fashioned way: through traditional print tactics.
First and foremost, find out if there are any local magazines or directories to run an ad in.

How to Attract Potential Franchisees: Create a Great Website
An online presence is a must. You can be that any potential franchisees will be doing their homework – and these days, that means online research.
Having a great website and quality social channels will not only make it easier for recruits to find you but can help prequalify any potential business partners.
When designing your website, make sure there's a dedicated section for those interested in joining the franchise. Outline your company's expectations and any requirements, and be very clear about the kind of franchisees you're looking for.
Also in that section, make sure that you list your franchise opportunities. Would you like to open a new franchise in Minneapolis? If so, plainly state it on the site. Entrepreneurs who live in that area and appreciate your brand might want to become franchisees.
Beyond that, it should follow the best practices of any modern website: keep it clean, simple, and easily scrollable. Clear calls-to-action (CTAs) should be used throughout, and as always, SEO practices should be adhered to.

Speaking of SEO, as mentioned above, you should put the work in to increase your individual franchisee's local SEO but that doesn't mean you can ignore SEO on the corporate level. If you want your brand to be successful, you have to build brand awareness for both.
When attempting to boost your national SEO, focus on branded and non-branded terms. Be sure to also target national search terms, including questions about becoming a franchisee and content marketing terms. This will build your brand awareness with consumers but also with potential franchisees as well.
Pay Attention to Paid Media
Paid media, such as Facebook Ads, Google Ads, or Yelp Ads, can go a long way in growing your business. This is true for national corporate locations and individually-owned franchises to attract customers but also for corporate to attract new franchisees. 
There are two reasons why paid media is beneficial to your business. First, it helps to build the brand. The more people that see your content, the better, and paid media helps more people see your ads. Secondly, it helps to drive new customers. After all, once those people see your ads, they're going to want to know more about your product or service.
Corporate benefits from paid media because of the increase in brand awareness. Increased ads also help to fill the upper funnel with your content so searchers will see more of your name, and less of your competitors.
Use LinkedIn for Franchise Marketing
If you're at your wit's end about how to attract potential franchisees, consider starting with LinkedIn.
When it comes to recruiting, LinkedIn is the undisputed leader in social media channels.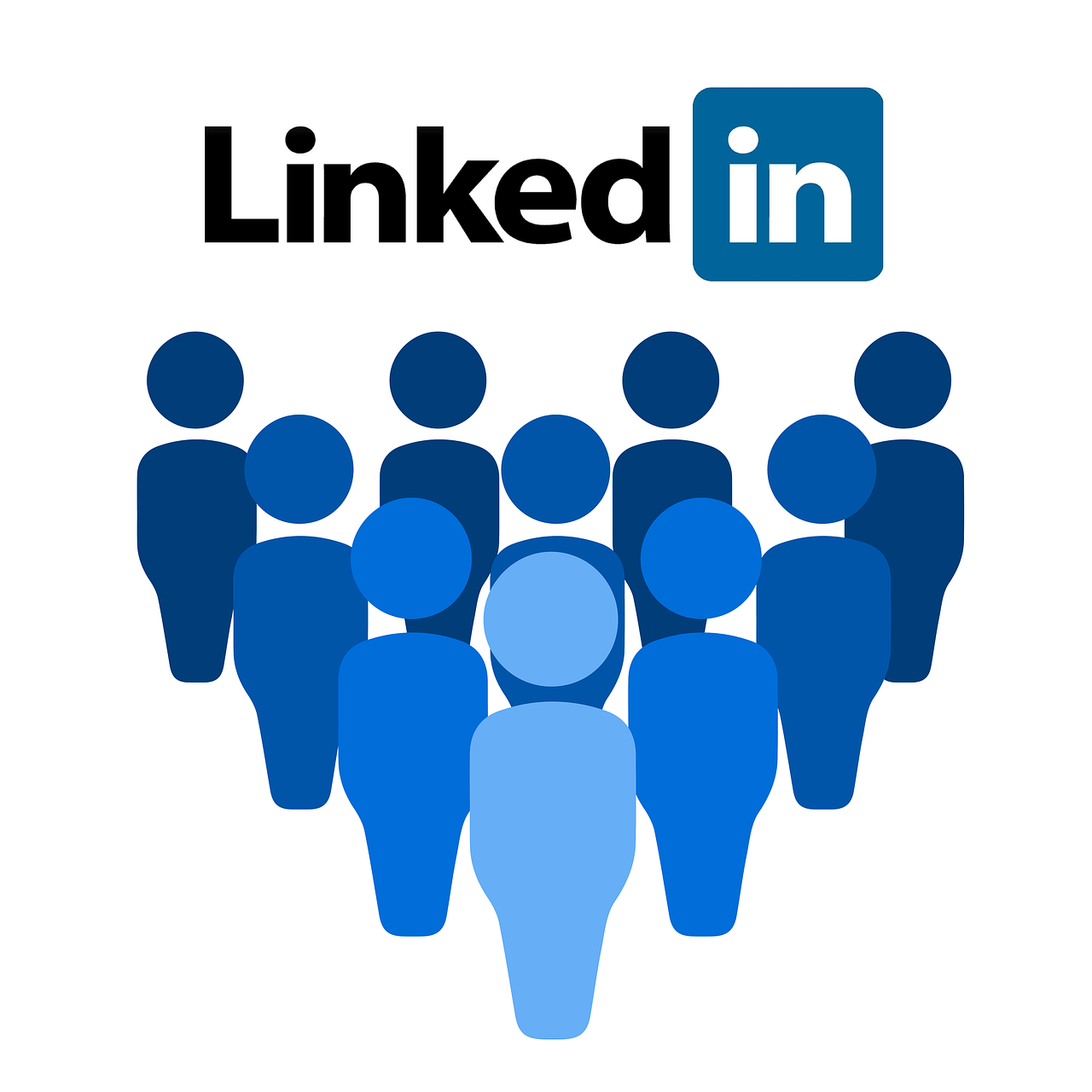 The platform makes it relatively easy to find and connect with qualified potential owners. To make the most of it, make sure you:
Completely fill out your profile with compelling content; your goal is to catch eyes here, so highlight what's great about your franchise and the benefits for potential owners

Seek recommendations from existing franchise owners

Use LinkedIn's search features – this impressive set of features can help you narrow down your audience based on qualities you've determined in your persona

Post opportunities in the Career section

Participate in Groups – offer advice and engage, but remember, it's not the place to be spammy or salesy

Use LinkedIn ads – these come with impressive targeting features to help you reach the right prospects in your franchise brand marketing
Of course, other social networks shouldn't be ignored. While LinkedIn is the most "businessy" of the bunch, a strong social presence across the board is a must.
Consider using real-time sites like Twitter to encourage any prospects to ask questions, and host regular Q&As or ask-me-anythings (AMAs) to emphasize your franchises' accessibility and support.

Additional Recommendations
Beyond the recommendations I've already provided, here are a few more things to keep in mind as you recruit franchisees.
First, make sure your marketing material is professionally produced. There's nothing that will turn off a potential business owner more than shabby promo pieces.
Also, your marketing literature shouldn't just look the part, but it should also include compelling content. Tell people why your franchise gives them the opportunity to make a healthy income.
Keep in mind: you'll need more than just bullet points to do that. Include testimonials from existing franchisees about how your business helped them prosper. Show pictures of happy customers.
Yes, you should use social proof, just as you use it in traditional marketing.
Finally, be ready to engage with well-informed candidates. People who want to buy a business aren't going to do so lightly. They'll put in quite a bit of due diligence before investing their hard-earned money.
That's why you need to be ready with answers to tough questions.
Get Them in The Sales Funnel
Those looking to own a franchise typically don't make the decision overnight. Instead, they go through a careful research process before making any commitments. It might look like something like this:
They get the urge to own something

They Google possible franchise opportunities

They identify matches that suit their skills

They read reviews, blog posts, and online resources

They visit recruitment websites

They review the franchise and its owners backgrounds

They look at individual locations and their reviews
Your job is to hit them in at every stage in their process. That means you have to be on Google, have plenty of current resources available and as many reviews collected as possible.
Run remarketing campaigns to target those who have already visited your site and keep your franchise fresh in their mind.
Then, once they've submitted their email to your recruiting site, send a series of drip emails welcoming them and providing helpful tips and advice as they navigate the franchise process.
Email automation software like Hubspot and even MailChimp can help you create a streamlined process for staying in contact. These systems will also allow you to segment your audience so that your emails will meet the readers where they are in the franchise process.
The end goal of your franchise brand marketing campaign is to keep your franchise forefront in the prospect's mind, and slowly push them deeper into your sales funnel as they reach a key decision phase.

Host Web Presentations for Potential Franchisees
Connecting is easier than ever, thanks to modern technology.
Consider holding web meetings and presentations for potential franchisees. Invite them to meetings where you can interact, show them the inner workings of the franchises, and provide any needed support.
These are great to have on your recruitment site with brief introductions and can be incorporated throughout the sales funnel. Encourage prospects to sign up for ongoing classes or presentations with clear CTAs and follow-up emails.
Web presentations can also be used for franchise support and training. Remember, it's important to stay engaged and supportive of your franchise owners long after the sales process is over.

Corporate Franchise Marketing Programs
Once you've acquired the franchisees, most franchises will provide marketing services at the individual level.
Generally, these require each franchise to provide a designated contribution each month – about $150 – $2,000 per month, depending on the needs of the franchise – and will be highly targeted to each location.
Now, it's best to be aware that corporate marketing plans can cause some friction between franchisers and franchisees.
For one, there will likely be many different opinions about how the money should be spent, with each person more vested in the interests of their own business, and not necessarily the corporation as a whole.
But on the flip side, it's often a huge bonus for businesses because it gives access to a large pool of money that can potentially be used to improve marketing for everyone involved. Think TV advertisements and expert ad materials.
To avoid as much as conflict as possible, make it very clear to potential owners before they buy that franchising is not the same as owning an individual business. There are similarities, yes, but in the end, they're still working as part of a team.
As you develop your marketing plans, keep the following in mind:
You should set a baseline program, with options to upgrade

Each program should be location-specific – this includes direct mail, billboards, radio advertisements, etc.

Bring in an expert – this isn't an easy system to develop. Consider bringing in an agency that specializes in local advertising and franchise marketing
Some of the elements your franchise marketing plan will include are listed below.

Websites and Social Media for Franchise Marketing
Generally speaking, a great website is the backbone of any digital marketing strategy. And while that's still true with franchises, the way you structure individual sites and social channels will be a bit different.
But when it comes to franchises, franchisors will often prohibit the creation of individual websites. They often have one main franchise site, with smaller sites included by location.
If you need an example, head over to a big franchise site like 24 Hour Fitness. It features one site, with the option to plug in your zip code and search for the nearest clubs.
Once at the location's page, you'll notice the design, colors and theme are all identical to the main site, with the location-specific schedules, etc.
There are, of course, exceptions to the rule. Some franchises will allow individual locations to create their own site, though they will often require they link back to the main site.
As a franchiser, it's important to be upfront about your guidelines regarding site creation and content control.
Social media channels work similarly. While franchises can often set up their own location-specific, you can expect the overarching franchisors to have strict guidelines over their social media presence.
This is to ensure that all posts and tones adhere to company standards and work to promote the franchise as a whole.
Give your franchisees some leeway here though. By allowing them to mix corporate's content with their regional and personal content, they will start to stand out in their market.
Create a Franchise Support System
Providing a solid system of support for franchise owners is a crucial step in maintaining a strong relationship.
It's extremely important for each franchisee to understand what kind of ongoing training they can expect to receive.
Will you provide web support? Who can they expect to report to – a field director or corporate support staff?
Regarding marketing materials, do they have the freedom to create their own? How do they go about submitting materials for approval?
These are all questions that will need to be addressed before any franchise gets off the ground, so make sure you are very clear about what they can expect.
Once they're up and running, continue to offer support. Let them know that they aren't in this game alone. Some of the biggest franchises will offer marketing dashboards, where franchisees can see all of the key metrics they need to see what is working and what isn't.
These dashboards also help the corporate side see which franchisees are succeeding, what they are doing, and how other franchisees can implement those activities into their own location. The more each individual succeeds, the more the company as a whole succeeds so make sure your individual locations have what they need.
Host Franchise Events
Remember, at its core, all franchises are part of a team.
Make sure your franchisees know that by hosting regular events where they can meet corporate and other owners – either regionally or nationally.
For example, if you run a fitness franchise, make it a point to host regular trainings and group workouts around the country.
And of course, get the franchise clients involved by sending in special trainers to different locations or inviting them to information sessions, depending on what industry your franchise operates in.
It's a great way to get each owner involved, as well as provide an event for the clients to take part in (and on that note, an excellent opportunity to market an event!)
Wrapping Up Franchise Marketing
Purchasing a franchise is a major decision.
Make the process easier by being proactive; have answers to potential questions before they ask, and provide plenty of benefits and support as they go through the decision-making process.
At the end of the day, following the best practices above will help you grow and maintain a successful franchise.
If you would like to learn more, you can watch my recent webinar: Best Franchise Marketing Agency Services for 2023 (Franchisee Digital Marketing that Works.)