How do you sell the most products on Amazon?
You get the best reviews. This blog post will tell you exactly how to get the best Amazon Reviews.
That means creating a strategy to collect them – and beat your competition.
In this article, I'll show you how to do just that.
Why are Reviews so Important?
Because when it comes to sites like Amazon, those little stars by your product name say it all.
Reviews act similarly to personal recommendations, and in fact, 84% of people treat online reviews much like personal recommendations.
They're valued so highly because they're a form of social proof; a voucher from someone who isn't connected to the product, but genuinely finds it to be a good one.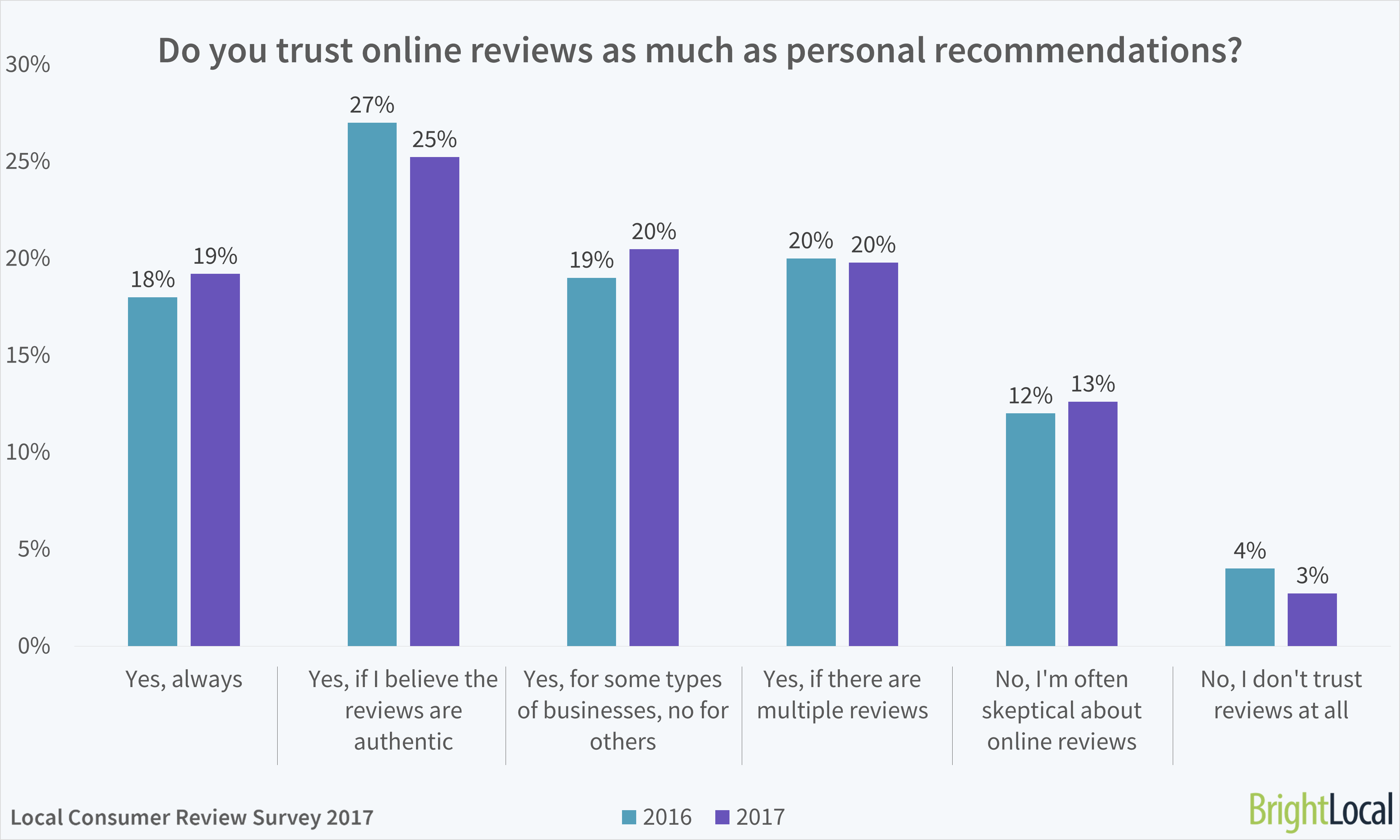 The gist is this: more positive reviews = more sales.
The proof? 73% of consumers say positive customer reviews make them trust a business more.
But sales aren't the only reason to work harder for better reviews. When it comes to Amazon, product reviews are a ranking factor, and can directly affect how well your product ranks against the competition in the search engine results.
Clearly, reviews are a big deal. Getting them, however, is a separate beast, which is why a clear strategy to collect reviews and best your competition is so important when it comes to Amazon marketing.
First, Follow the Rules for the Best Amazon Reviews
This one may sound like a no-brainer, but recent changes in Amazon's terms of service have caught many businesses off-guard.
Mainly, you can no longer offer incentives in return for good reviews. In the past brands could offer coupons or discounts in exchange for a review. Now, that's a violation.
The change was due in part to studies like this one by ReviewMeta, which found that incentivized reviews on average rated the product .38 stars higher than reviews that non-incentivized reviews.
You can find the full guidelines in your Amazon seller account, but here's a quick rundown of some of the major points:
Do not offer free products in exchange for reviews (unless you're part of Amazon Vine)

Do not offer money in exchange for reviews

Do not offer a discount or promotion in exchange for a review

Do not request reviews from biased customers, such as friends or family

Do not comment negatively on a competitor's product

Do not sway a positive review for a positive review
How to Best Your Competitors: Be the goody-two-shoes. Memorize the rules, and play by them. If your competition isn't doing the same, they'll inevitably lose out in the end.
Use Email Follow-Ups For The Best Customer Reviews
Email is a great way to stay in touch with past customers and forge a relationship.
As an added bonus, it's also an ideal medium to ask for reviews.
To effectively use it to collect reviews, you'll need to set up a series of automated emails – called drip campaigns – to send out to your after a purchase.
It should look something like this:
Purchase confirmation email – the goal here is to thank them for their purchase and should be sent immediately after the purchase

Purchase follow-up – send this one to ensure they received their purchase and are satisfied; if so, will they leave a review? This should be sent 2-5 days after delivery

Ask for the review – ensure satisfaction again, and ask for the review; this should be sent 5-10 days after delivery
To build your customer contact lists and make sure your emails are delivered on time, use an email automation software like MailChimp, Active Campaign, or GetResponse.
How to Best Your Competitors: If everyone's asking for reviews, take it one step further.
Don't just ask for a review; instead, give your customers a few prompts: how are they using the product? What benefits does it provide them?
Even reviewers suffer from writer's block, so make it a little easier for them by asking more specific questions. In the end, they'll be more likely to follow through and deliver the kinds of in-depth of reviews you want for your products.
Remember to include any information that may help others make a purchasing decision. For example, if you sell clothing ask if it fits true to size.
Use Marketing Inserts to Get the Best Reviews
Another effective tactic is to include marketing inserts right in the package.
A marketing insert is a small message that you include with the product when it ships. The good thing about them is that they can bring a personal touch to the product, so your customer can associate their purchase with the company behind it.
Some other benefits include:
They're cost effective

They can be highly targeted to individual customers

It's a good opportunity to cross-sell other related products
How to Best Your Competitors: Make it easy for your customers by creating a shortened URL that will forward them to your review page. You can do this easily with a tool like Bit.ly.
The logic here is that it's a lot easier to type in the short URL, rather than a longer, messy one generally associated with product pages. And the easier it is, the more likely they are to do it.
Also, pay special attention to your design and messaging to stay ahead of the competition. Give your customers clear directions through powerful CTAs and actionable steps.
And remember to keep it personal by including your customer's name.
Enroll in Amazon Vine for the Best Amazon Reviews
One way to sidestep Amazon's "no incentives" rule is to enroll in Amazon Vine.
Through the Vine program:
"Amazon provides Vine members with free products that have been submitted to the program by participating vendors. Vine reviews are the independent opinions of the Vine Voices. The vendor cannot influence, modify or edit the reviews."
Basically, it's Amazon's way of keeping control over the incentive process, and collecting reviews it feels are honest.
To enroll, you'll need to be in the Vendor Express or Vendor Central programs.
Amazon Vine offers three service levels:
Basic – allows enrollment of 5 products

Plus – allows enrollment of 10 products

Premium – Allows enrollment of 20 products
Fees will vary, so keep that in mind as you consider submitting a product.
As a Vendor, you can choose a level to enroll a product. Once it's shipped to Amazon, it will be featured in the Vine Monthly newsletter for Vine Voices (the reviewers) to select.
The good news is that Vine reviewers are selected based on their history of thorough, helpful reviews, so you can be sure you'll that get an in-depth one that's helpful to other customers.
The bad? The reviews don't have to be positive ones, so be aware that some of your incoming reviews may be slightly negative.
How to Best Your Competitors: There aren't as many tricks of the trade involved with this one, but you can use Vine strategically for things like product launches.
For example, if you're launching a new product soon, enrolling it in Vine ahead of the official launch can help you cultivate reviews – and buzz – around the product.
Run Promotions for the Best Amazon Reviews
While you can't run promotions specifically for reviews, you can still offer discounts, coupons, and promotions on your items.
Though offering a discount may not directly lead to a review, it will likely lead to more sales. And the more customers you have, the more likely it is that some will leave reviews.
How to Best Your Competitors: This is another good strategy to use during a product launch. Outside of the Vine program, you can still use promotions to build buzz around a new product.
Offer a free product or discount to a select number of customers – through Facebook, your blog, or a dedicated landing page. Then, follow up with an email to ensure their satisfaction and ask for a review.
Provide Excellent Customer Service for the Best Amazon Reviews
Getting good reviews is a commitment. It doesn't happen overnight, and that's okay.
Because in the in-between time, you can focus on providing excellent customer service and support. Increasing that support is one of the best ways to ensure a continuing relationship with your customers, and inadvertently spur them to leave you great reviews.
Start with your emails. In your purchase follow-up, ask them specifically if they have questions or need any information. Periodically, send them any tips you have to make the most of the product, and introduce them to any related products that could add further value.
How to Best Your Competitors: Customer service is a multi-channel business.
For the best results, take it to social media. On your website and in your emails, direct customers to your Twitter page where they can interact with you in real-time.
Having someone dedicated to monitoring and responding to any customer comments, complaints or feedback will put you a head above the competition, and encourage customer retention.
Also, always be as available as possible. Offer your customers multiple ways to connect with you, and encourage them to call, email, or Tweet at any time. And of course, be very prompt in your responses.
Focus on the Basics for the Best Amazon Reviews – A Great Product and Optimized Listing
It all comes down to this: if you don't offer a great product, don't expect great reviews.
So let's take it back to basics for a minute. That starts with your product.
Why should customers buy your product? What value does it offer them? Why should they choose it over your competitors?
The answers to these questions are the bread and butter of your description, bullet points, and practically everything else associated with your product page.
Make sure your customers know your product's value, before they even hit the Buy button.
That goes hand in hand with an optimized listing. Because before you get the reviews, you need the buys. And for that to happen, customers need to first be able to find your product.
Enter product listing optimization. To ensure your product ranks as high as possible, you'll need to pay special attention to keywords, your product title, bullet points, description, and photos.
How to Best Your Competitors: Simply put: make it better.
Everything from the quality of your product to the content of your product description should go above and beyond your customer's expectations.  
To do that, you have to create a positive buying experience for the customer. Focus on your product benefits, not its features, and keep your copy positive, concise, and relevant to the user.
Also, remember to include high-quality photos of your product. Show its packaging and how it can be used – and do everything you can to avoid any "not as described" reviews.
Remember – You Want the Best Amazon Reviews, But Some Bad Ones Are Okay
It's bound to happen; no matter how much effort you put into collecting great reviews, you'll inevitably receive a few negative ones in the mix.
But here's the thing: it's okay.
A few bad reviews are perfectly normal, and your customers expect them. People have different tastes, and everyone – even your customers – are aware that you can't please everyone.
What you can do is have a strategy in place to address and handle the negative reviews.  
Start Collecting the Best Reviews
Getting the best reviews in your space is no easy task.
There's work involved, and you won't see results overnight.
But if you follow the strategies above, what you will see is a build in customer loyalty, product ranking, and ultimately, reviews.