Amazon listing optimization can make a big impact on sales.
The higher you rank, the more you sell!
By the time you finish reading this guide, you'll know how to optimize Amazon product pages like a pro.
What You'll Learn:
Selling on Amazon?
Good – with over 300 million users, it's the place to be for sellers.
Ultimately, better-selling products tend to perform better in Amazon searches.
So the real question is: how do you increase your sales?
Though listing optimization, of course.
Introduction to A9 – Amazon's Listing Optimization Algorithm
Much like Google and other search engines, Amazon has its own way of ranking products based on search queries.
It's called A9, and if you've ever typed a search on Amazon, you've used it.
Amazon listing optimization begins with understanding A9. At least the basics of it.
In its official statement, Amazon explains:
"The better we understand the meaning of a query, the better we can help customers find the products they want. So we focus on the words and the intent behind those words. When a customer tells us they are looking for "Harry Potter in books", we distinguish in their query the title: "Harry Potter" from the category information: "in books". " – Amazon
Clearly, A9 works hard to give searchers the most relevant results.
But what about sellers? How does the A9 algorithm affect you?
A9 has this to say:
"Once we determine which items are good matches to the customer's query, our ranking algorithms score them to present the most relevant results to the user…Our catalog's structured data provides us with many such relevance features and we learn from past search patterns and adapt to what is important to our customers."
Basically, while Amazon is a search engine, it functions differently than one like Google.
Why? Because it's a buying platform, which means it's focused primarily on what products searchers are most likely to buy, rather than what results best match their search question.
It also means that the way you optimize you a product for Amazon is different than you would for any other search engine.
Keywords and Rankings for Amazon Product Page Optimization
Keywords are crucial to any SEO strategy – and it's no different on Amazon.
If you want to excel at optimizing Amazon listings, you'll have to understand how to find and use the correct keywords.
We use keywords to help customers find our products. The ultimate goal is to select the exact keywords your potential customers will type into the search bar.
Always start with a keyword strategy – namely, to cover all keywords that describe your product and any related terms.
The research and selection process is similar to that of other search engines, and the help of tools like SEMrush or BuzzSumo can help you identify which terms are most relevant to your audience.
There's a catch though: Products on Amazon can only be found through the search function if they contain all of the search terms the user entered into the search bar.
Lesson learned? Choose your terms very carefully, and collect as many as possible to increase the likelihood of your product being found in searches.
There are multiple ways to do so in addition to the tools I mentioned above, including:
Competitor analysis – focus on the top seller's titles, descriptions, and bullet points. What terms are they using most frequently?
Amazon autocomplete – try typing in one major keyword (for example, "mug" if that's what you're selling) and watch which suggestions Amazon comes up with. These are popular searches – and a good opportunity for you to find popular keywords
Primary vs. Backend Keywords
Here's the beauty of the Amazon system: you can enter in up to 249 bytes of other important keywords, without bloating your titles and descriptions with keyword bloat.
Instead, you can group them two ways.
Your primary keywords are just that – primary, most important – and should be displayed prominently in your product title, description, and features in a natural, easy-to-read manner.
Then, you have your backend keywords. These are the keywords you can enter into the backend of Amazon. Customers won't see them, but your product will still rank for them.
Amazon notes, "these should only include generic words that enhance the discoverability of your product," and recommends the following Amazon listing optimization best practices:
Don't include product identifiers such as brand names, product names, ASINs, etc.
Don't provide inaccurate or misleading information, including the wrong product category, out-of-context words, etc.
Put search terms in the most logical order
Don't include statements that are temporarily true (ex. "New", "on sale")
Don't include subjective comments
Don't use punctuation in keywords
Don't add common misspellings or variants
Abbreviations, alternate names, key characters (for books, etc.) can be included
It is important to note that Amazon will not index these backend keywords if you use more than 249 bytes. For the best results in your Amazon product optimization, make sure you select the proper product category.
Amazon Listing Optimization – Content
Remember those primary keywords we talked about?
Those come into play once we get to filling the product detail page.
A great detail page will generally include:
A keyword-rich title
5 bullet points that highlight the most important product features
A detailed description of the product
Product Title
It goes without saying that your title is one of the most important pieces of Amazon listing optimization – if not the most.
To get the most out of it, incorporate as many keywords as possible to better your chances of showing up in search results.
Amazon allows titles up to 200 characters long (including spaces, and some categories may have a different max).
Key details to include is your main keyword, the brand name, the quantity of the product, and your top unique-selling-point. The title should be descriptive and natural to read like the example below.
One of the most common questions to pop up when creating titles concerns the length.
Should it be keyword-stuffed to the fullest? Or kept short, sweet and to the point?
You'll see countless examples of both, however Amazon prefers readable titles within their character limit. Personally, I like to address the major points (brand, quantity, etc.) without going overboard.
Amazon lists the following recommendations:
Capitalize the first letter of every word
Spell out measurements
Numbers should be written in numerals (8 rather than eight)
Spell out the word "and"
Size should not be included unless it's a relevant detail
Do not list the color unless it comes in multiple
Optimize Amazon Product Pages with Product Features
Your product features, or bullet points, are kind of the like main event of your product listing.
That's due to the fact that each bullet is meant to highlight the most important features of your product.
They're straight to the point and easy to read, which makes them ideal for today's audience of skimmers.
Keep in mind, many won't make it past the title and main features. So if there's any information you really need potential customers to know, put it in the bullets.
Stick to clear, concise points; no need for extra long explanations here.
A few more  things to keep in mind:
Use keywords in each bullet point
Include all major features – and how they benefit customers
Put the most important points and features at the top of the list
Address everything that comes in the package
Any information on settings, controls, etc.
Include care instructions
Product size or dimensions
Warranties or product guarantees
Product Description for Amazon Product Page Optimization
The product description is where you can expand on your products features, benefits and unique characteristics.
It's the place to brag about your product (without sounding like you're bragging, of course.)
While the bullets may contain most of the meat, the description is another place to include and optimize keywords while allowing a little creativity and much-needed human element.
It's also another time to revisit what you're competitors are saying, and how you can address your product in a unique way.
Another way to one-up the competition? Skim through their reviews, and take note of any complaints. Then, address those complaints in your own description and how your product proves superior.
And always, make sure your description addresses the following:
Is the information fully filled out?
Does the description address customer's major pain points?
Is the description optimized for keywords?
Does it address the product's most important features?
Is it unique?
When in doubt about how much information to include, Amazon suggests erring on the side of too much; "until an Amazon.com review is written, this description may be the only detailed information the customer uses to make a buying decision."
Product Reviews for Amazon Listing Optimization
While not listed as an official ranking factor on Amazon, positive reviews are key in generating traffic and making sales.
That's why review generation is among the most popular of all Amazon listing best practices.
Of course, it takes time to build, but you can encourage the process with cross-marketing on other channels to encourage customers to leave reviews.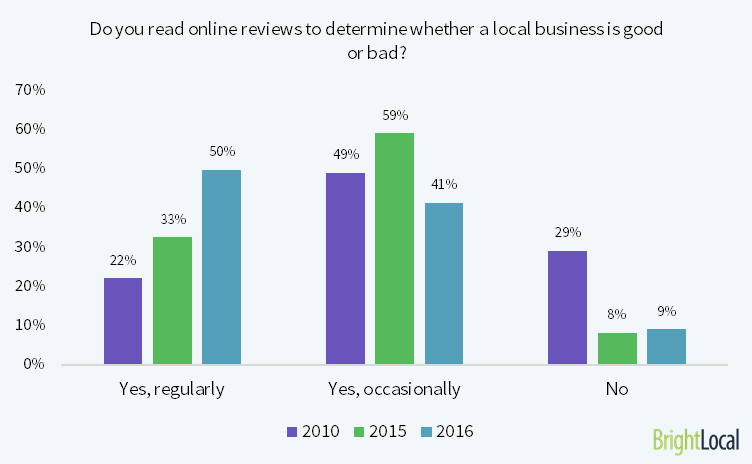 And in the event that any negative reviews pop up, address them accordingly.
Optimize Amazon Product Pages with High-Quality Images
Your product image has the ability to make or break a sale (or a click-through), so pay special attention to how your product is represented.
That means always using high definition, professional images. If you don't have experience behind the camera, find someone who does.
The primary photo – the one that shows up in search results – is arguably the most important.
Amazon has a few unique guidelines for this one, mainly:
Must be a professional photo; no drawings, illustrations, etc.
Must be on a white background
Product only; no additional objects in the photo
Should fill 85% of the frame
For best quality, should be 1000×1000 pixels
No text in the image
Amazon allows up to 9 images total, and I recommend using all of them. In addition to the primary photo, include images such as:
Product in use: show the product as it's intended to be used
Lifestyle Shot: show how the product fits into a particular lifestyle
Packaging Shot: include any special packaging in a photo
Features: includes written details, special settings or buttons
Product Information: special warranties or return policies
Unique selling propositions: highlight a unique selling point
Integration With Other Products to Optimize Amazon Product Pages
One of the features all Amazon sellers should experiment with is product bundling.
Bundling allows sellers to create new products, add to their catalog, and gives them the opportunity to be the only seller of this particular item (or bundle).
Sounds pretty good, right?
To do it correctly, Amazon explains that you must pair together products that complement each other and "provides convenience and value to customers."
For example, and blender would go well with a blender bottle. Or, a particular hairbrush with hairdryer. The idea is saving the customer the trouble of finding the second product – or introducing them to something they didn't know they needed.
Keep in mind, bundles are different than multipacks (and Amazon doesn't take the difference lightly).
Beyond that, Amazon does have some strict guidelines when it comes to legitimate bundlings, such as:
The primary item cannot be from the video game, books, movies, DVDs, music or videos categories (though they may be included as secondary products)
A bundle may be listed in one category only
You cannot modify a bundle once created
For a complete list of guidelines, click here.
If you do put together a proper bundle, it can do wonders for your products, especially any accessories that don't typically sell as well.
Pricing for Amazon Listing Optimization
In order for a product to sell well, the price has to be right.
It's a major ranking factor for Amazon and will help determine where your product falls in organic searches.
To decide on the best price point, look again to your competitors.
I recommend doing a survey of at least the top ten performers in your niche and comparing their pricing.
Then, you'll need to figure out your lowest price (enough to be profitable) and your highest (the amount that will maximize your revenue).
Based on that scale and the performance of your competition, you'll be able to better determine the most competitive pricing for your particular product.
This is an area that you will want to play with over time. Test out different prices to see which drives the most clicks and sales, and monitor closely.
Amazon Listing Optimization Services
If you're serious about optimizing your product detail pages on Amazon, you'll likely need to enlist the aid of an Amazon product listing optimization service.
Remember: you can optimize product pages yourself. But you'll spend a lot of time doing so. That's time that could be better spent building your business.
Also, there's going to be a learning curve. It's not easy to optimize Amazon product pages. You'll likely learn some painful lessons along the way.
You don't have to do it that way.
If you outsource the effort to a reputable service, you'll benefit from the experience of others. People who work for agencies that specialize in optimizing product pages have already learned all their lessons the hard way. You can profit from their knowledge.
Undoubtedly, the folks who work for Amazon optimization services have learned a few hacks as well. They know some secrets that you don't know.
More importantly: they know secrets that your competitors probably don't know, either.
So do yourself a favor when it comes to Amazon product optimization: gain some knowledge from this article, but reach out to a reputable agency that can help you rank well on Amazon.
Fulfillment by Amazon or Fulfillment by Merchant
As a seller on Amazon, you have options when it comes to shipping your items.
You will have to choose between shipping your products yourself or letting Amazon handle it.
Many opt for Fulfillment by Amazon (FBA). With FBA, Amazon will take care of all the packing and shipping of products for you.
You ship your products to an Amazon warehouse, and they handle the rest.
Even better? It handles all customer service and returns.
While it proves super convenient and allows you to focus on what's most important – selling products – it does come with its drawbacks.
Mainly, the fees involved.
On the other hand, fulfillment by merchant puts you in charge of the shipping (and customer service and returns) process.
Unless you really love customer service, the benefit here is obviously mostly monetary.
It will save you a few dollars but cost you time.
Which you decide on will ultimately depend on your business, its size and revenue.
I generally recommend FBA for the convenience it offers. Not only that, but FBA gives you access to Amazon Prime members.
And as you're about to see, you really want access to those Prime members.
Amazon Prime for Amazon Listing Optimization
Amazon has revealed that it has 100 million Amazon Prime subscribers – and that number's only growing.
Not only that, but Statista reports that Prime members spend an average of $1,300 per year, compared to $700 for non-Prime users.
What does that mean for sellers? Your best shot at sales lies with Prime members.
Which means you need to make your products eligible for Amazon Prime.
Luckily, doing so is easier than it may seem.
First, you do have to use fulfillment by Amazon. And, you have to have a solid sales record.
Sellers new to Amazon may have to wait for eligibility until they have more substantial sales, but once Amazon has identified you as a reliable source the process is fairly straightforward.
It goes without saying that if you have the chance to make your products Prime-eligible, it's highly recommended you do so.
Enhanced Content and A+ Content for Amazon Product Page Optimization
Enhanced (or A+) content is a bonus feature that comes with a Vendor Central membership.
It's optional, and gives Vendor Central members access to more detailed copy, additional images, videos, and comparison charts, and better marketing tracking.
Vendors can choose between:
Self-service: vendors do the creating and uploading content, or
Amazon builds it for you: you supply the content and images, and Amazon arrange the design for you
When used, it gives sellers a competitive edge in the market. More content = more opportunities to optimize, after all.
But keep in mind, it comes at a price.
A self-service page can cost anywhere from $0-$400, while one built by Amazon can run up to $500-$1500 per page.
Despite the cost, the enhanced content may well be worth it. Amazon claims that A+ content can boost sales by 3-10% simply through search engine results.
FAQs
1. What is Amazon listing optimization?
Amazon listing optimization is the optimization of product pages in order to make them more visible to searches, have a higher click through rate (CTR), better conversion rate (CR), and sale generation.
The key ways to do this are through keyword discovery, listing text, reviews, and optimizing images.
2. How do I make my optimized Amazon listing stand out?
There are a few key ways to make your Amazon listing stand out:
Make a great first impression with a good product title
Make additional details for more information
Write a product description easy to read, structured clearly, and informative.
Optimize images
Make sure customers are leaving good reviews
3. How do I get better search results on Amazon?
Similar to SEO, the foundation is keyword research. This includes some brand keywords but mainly needs to be done for ordinary words.
Once you discovered the right keywords to target the products title, bullet points, description, and back-end keywords.
Wrapping up Amazon Product Listing Optimization
Whether you're new to Amazon or a seasoned seller, your sales and rankings will see a serious boost by utilizing the tips and advice above.