This week: Google will see a record drop in ad revenue. Microsoft is rolling out yet another free digital marketing center tool and Facebook is offering a free training program.
Here's what happened this week in digital marketing.
Google Adds Local Details to Shopping, Free Promoted Pins
This past week, Google announced several new features designed to help local businesses as emerging from the pandemic.
First up: a pay-to-stay pricing model for hotels. It's a Google Ads strategy that gives Google a commission only if visitors show up pay for a room at your hotel. In other words, if people click on your ad but don't rent a room, you owe Google nothing.
Next: local store details in Shopping. Google now displays product availability, store locations, and purchase options (curbside pickup or delivery) in the Shopping tab.
Google is also offering in-ad bookings from Local Services Ads. Now users can book services directly with select providers right from their mobile phones. If you qualify, you'll have to enlist the aid of a Google partner such as Housecall Pro or Service Titan to take advantage of this feature.
Finally, Google is now offering free promoted pins to businesses that use smart campaigns. That's free advertising in Google Maps and it's available through September.
Report: Google Will See an Unprecedented Drop in Ad Sales
According to eMarketer, Google will post a historical drop in ad revenue by the end of this year.
The forecast predicts a decline of 5% in sales.
Never before has eMarketer predicted a decline in ad revenue for the Big G.
The report also says that Google's share of the U.S. digital ad market will drop from 31.6% to 29.4%.
It's all due to the pandemic. Before COVID-19 hit, eMarketer predicted Google U.S. ad revenue would increase by about 13%.
Google took a particularly big hit in ad spending from the travel industry.
Facebook Takes Action Against Companies Posting Fake Likes and Comments
Facebook is filing lawsuits against companies that distribute fake likes and comments on Facebook and Instagram.
In fact, the company filed lawsuits in both the U.S. and Europe.
The lawsuit claims that the companies violated the laws of both Spain and the United States. Facebook wants injunctions so the companies are prohibited from using its platform.
In the U.S., Facebook is suing a company called Massroot8. Facebook alleges that Massroot8 scraped user login data via a service that allows people to manage multiple Facebook accounts simultaneously.
In Spain, Facebook is suing MGP25 Cyberprint Services. That company allegedly sold likes and comments.
Microsoft Rolls out Free Search and Social Campaign Platform
Microsoft is now accepting new participants for the pilot stage of Digital Marketing Center. It's a platform you can use to manage digital campaigns across multiple networks.
Digital Marketing Center currently supports campaigns on Microsoft, Google, Facebook, Instagram, and Twitter. Microsoft will likely include additional platforms in the future.
The platform uses AI to assist with keyword and audience targeting. It also helps with bid optimization.
Additionally, you can use Digital Marketing Center to schedule and publish posts on Facebook, Instagram, and Twitter for up to 10 profiles.
Advertisers Can Now Show Products in YouTube TrueView for Action Ads
YouTube is making it easier for ecommerce marketers to sell products on its platform. The company is currently testing Shoppable TrueView for action ads.
Here's how they work: when you run a Shoppable TrueView for action ad and users click on the expansion arrow in the banner, they'll see a selection of products below the video.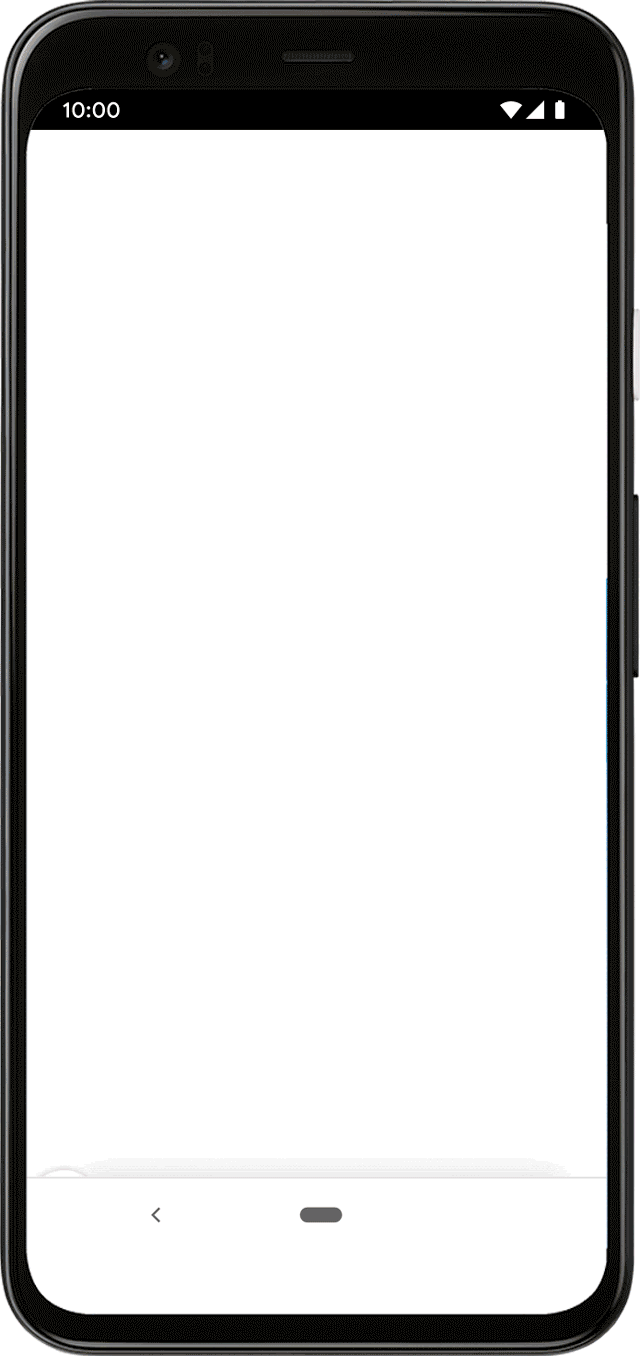 Then, they can browse your products and even make a purchase.
You'll need your Google Merchant Center account linked to your Google Ads account if you'd like to use this ad format.
Google: We Don't Measure EAT in Search
If you've been reading this space for any length of time, you probably already know this. Still, it's worth repeating: EAT isn't a ranking factor.
That was confirmed by John Mueller this week. He was asked on Twitter how to measure EAT.
Here's how Mueller replied:
EAT is an acronym that stands for Expertise, Authority, and Trustworthiness. It's an especially important concept for Quality Raters who evaluate sites that cover financial or health-related issues.
Google: It's Not Cheating to Use AMP for Optimization
Here's another one that should be fairly obvious: it's not a violation of Google's terms of service if you use Accelerated Mobile Pages (AMP) to gain a better rank in search results.
In fact, the whole point of AMP is to speed up your site so it's more mobile-friendly. And Google embraced AMP quite some time ago.
Here's what John Mueller said this past week on Twitter about AMP: "Using a framework that's designed to be fast isn't cheating when it comes to speed — if it's the right tool for the job, then it's a potentially logical approach. Luckily, there are lots of ways to make fast sites."
Instagram Will Allow New Users to Run Ads Without a Facebook Page
According to a report by AdWeek, Instagram will allow new advertisers to run ads without linking to a Facebook page.
Please note the phrase "new advertisers" in the previous sentence. If you're already running ads on Instagram and previously connected your profile in Facebook Ads Manager, you don't qualify.
Also, if you do run ads on Instagram without connecting to Facebook, you'll have to get your analytics from Instagram.
Facebook's 'Summer of Support' Offers Training to Businesses
This past week, Facebook announced a free six-week series of digital marketing education courses. Collectively, they're called the "Summer of Support."
The purpose behind the training is to help businesses that want to move to ecommerce in the wake of the COVID-19 pandemic.
"Summer of Support" training is offered in conjunction with business partners that include PayPal, American Express, and Dell.
The courses started this week and will conclude on July 31. All sessions are online.
Homework
Here are some actions you can take in response to this week's news:
If you have the time, take Facebook's "Summer of Support" training courses. You'll likely learn something about how to boost your brand on social media.
If you're running an ecommerce site, run some Shoppable TrueView for action ads on YouTube. If you're seeing a healthy number of conversions, consider shifting more resources to YouTube advertising.
Take a look at the Microsoft Digital Marketing Center. See if you can use it instead of some of the paid tools you're currently using so you can save money.
Take advantage of Google's free promoted pins offering for the next couple of months. Use that time to see if you can generate a positive return on promoted pins when you have to start paying for them again this fall.